Have you ever engaged your mind on why Christmas and Valentine have related colours -Red & White? They are both seasons of love. But hold on, Christmas will always stand out; we all know the reason right? Santa Claus, the jingle bells, décor, Christmas trees and lights and the 'Noel! Noel!' song on every street corner.
Initially, I had thought this year's Christmas won't be bubbly and sparkling like it used to be due to the global pandemic hit. But everything took a new turn when we started seeing Christmas decorations and vendors treating us to mouth-watering Christmas sales on social media; even the ones on the table of "economy is bad" are busy buying 'bone straight hair' and traveling for Xmas vacation. OmG!
The season symbolises warmth, peace and love, a moment of a bond among families and a time to come together after being away from home for a long period of time. The significance of the season cannot be overemphasised. Christmas is essentially a season of love, but many see the season as a period for rest and time to spend quality time with their loved ones, putting aside work rush and distraction.
Christmas is more memorable when some factors are taken into consideration such as putting the house and environment in a good form and making them cosy. Here are a few important things you can do before people start coming in for Christmas:
*House cleaning: This is the first key preparation to be considered when Christmas is around the corner; talking of changing old curtains and if the old ones can't be replaced, they should be removed, washed and ironed to give it a new look. Scrubbing the house, looking out for cobwebs, fixing toiletries in all toilets and placing air freshener in necessary angles in the house, to make the house smell pleasant are a must. Also endeavour to fix every bad electric socket before the house becomes full as access to charging points for phones is necessary. Some go the extra mile of repainting their houses just to reflect the happy mood of the Yuletide season. But make no bones about this. If you can afford to repaint, just make sure your environment looks friendly, welcoming and cosy. Remember to give out or dispose of old shoes and clothes, just to make the house less congested and spacious.
*Decoration: after all the scrubbing and rearrangement of the house, the next step should be how to put your decoration together, bringing out all those Christmas decoration items bought – the Christmas tree, ornaments, scented candles, ribbons, swags, roping, garlands, string lights, wreath, beautiful flower vases and Christmas bulb. Sitting your beautiful Christmas tree in strategic places in the house will be a beautiful idea to catch the attention of your visitors immediately they enter your house, after attaching those ornaments and wrapping them with the Christmas light.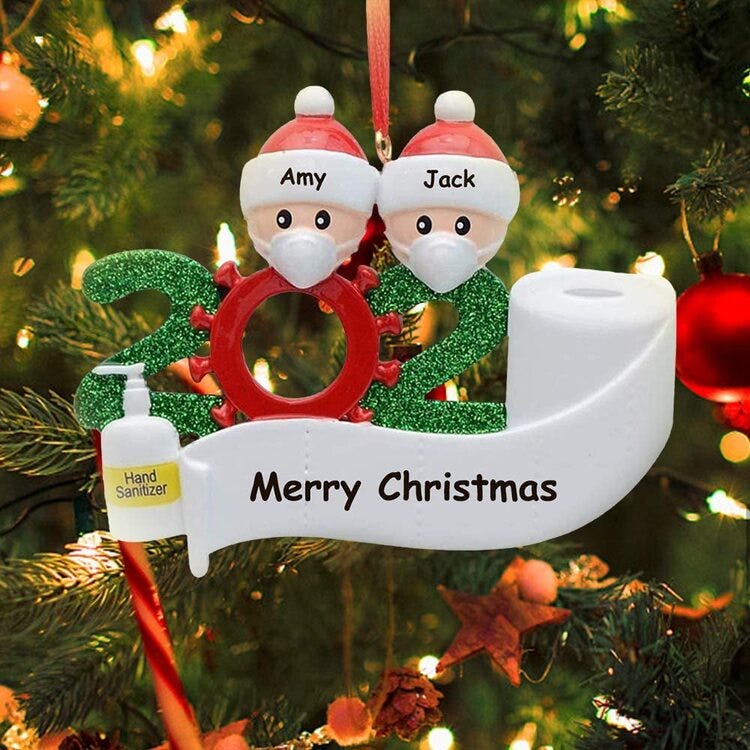 The circular round object (wreath) should be placed at the door. Santa Claus' figure is a must for a family that has little kids. After completing your decoration, it's time to light those scented candles that make the home 'smell' like Christmas.
*Christmas gift list: your Christmas tree can't just be in place without any gift underneath for your loved ones. So, make a list of what you will like to get for each person; this will save you the stress of walking from one aisle to another at the mall, looking all confused and stressed. It's a season of love; so love must be felt all around.
*Have a Christmas playlist: many things can be used to tell it's another season of love; 'music' is definitely one of those factors. 'JINGLE BELL! JINGLE BELL! JINGLE ALL THE WAY!' the song is usually a reminder Christmas is around the corner. Christmas songs play a great role in preparations for Christmas. Surf the internet and download Christmas music collections you can sing and dance along to while you do some baking and roasting.
*Clothing: get Christmas matching pyjamas with your loved ones to make the Christmas beautiful, colourful and memorable.
*Try new snack recipes: try new snack recipes with your family and long distance loved ones that are around for Christmas to make their visits engaging and memorable.
*Food: talking of food for Christmas, countries and culture have different special choices and menu but trying something new won't be a bad idea, even if it takes adopting some cooking skill from another culture. Learn to do more healthy food this season, cutting your carbs and balancing it with fruits and other healthy protein.
Finally, remember not to leave your kitchen messy after cooking and serving the guests. Be sure to get a good rest too, the stress of Christmas should not get you sick. It should give you satisfaction.